What is 'moms cleaning service'?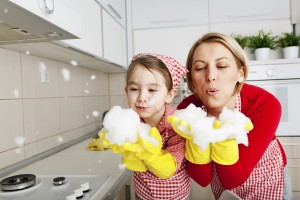 This is the new program that Thai cleaning services started over a year ago with fabulous results!!
We find jobs for mothers with children in pre school to high school that have trouble finding jobs that fit their busy lifestyles.  They drop their kids off at school, head out and clean your house (and ONLY your house), run a few errands, then back to pick up the kids for school.  Works perfectly.
This also benefits our customers!  This program usually interests a level of employee that would normally not consider a job in residential cleaning.  You get more responsible, honest, hard working people that understand your needs better.
You also have someone who is only cleaning one house per day, unlike many of our competitors where their staff can clean 3, 4 even 5 houses a day!  We assign this cleaner to your house on a regular basis so they get to know your house and learn your pet peeves.
Call today to ask for more details, 410-864-8561