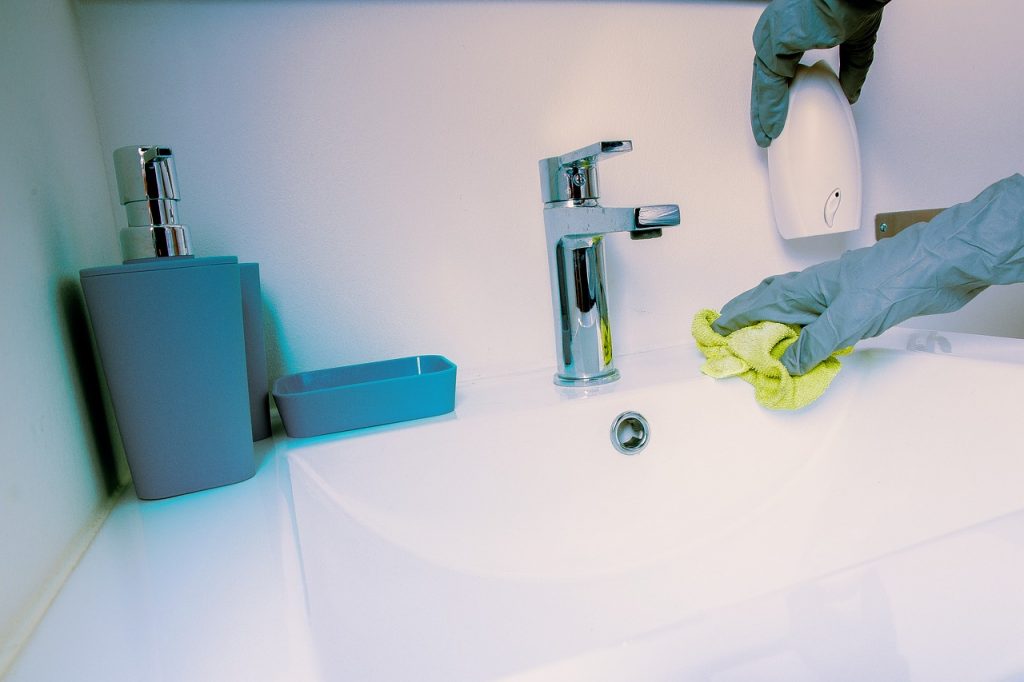 If you're like most people, you're on the go from morning until night. That doesn't leave much time for cleaning the house!
Stop wasting precious weekends scrubbing and scouring. Let Thai Cleaning Service (TCS) take care of all your needs with maid service in Owings Mills, Maryland.
Our philosophy is that you deserve to spend more time enjoying life and less time cleaning. Leave everything up to our professionals and give yourself some much-deserved family time.
Fill out our online contact form to start the process for a free house cleaning service estimate. Or, give us a call to discuss your needs with one of our team members.
Get a Free Estimate
Professional Cleaners Who Focus Solely on Your Home
Wouldn't it be nice if you could get the best cleaning services available without feeling like your cleaner was just going through the motions? Then you'll appreciate the way that TCS works!
Our difference in approach lies in our hiring practices. Several years ago, we moved to hiring only moms who wanted to work part-time while their children were in school. However, rather than having them clean multiple houses daily, we give them a single one to clean in a day.
This protocol allows your house cleaning expert to give all her attention to your home. Week after week, she'll be the one to keep your house sweet-smelling, bright and ultra-tidy. She'll get to know your likes and dislikes, as well as every inch of your home. It's like getting a live-in maid service without giving up your guest bedroom!
If you've never had personal, customized house cleaning like this before, it's time to treat yourself to the TCS method. Get in touch now, and we'll help you get closer to a dream clean.
Green Cleaning for Healthier Living
Are you worried about the indoor air quality of your home? Have children with allergies? One of the causes of poor indoor air can be the types of chemicals you're using to clean your house.
TCS follows a strict rule of only using eco-friendly green house cleaning products that have met rigorous certifications and standards. At the same time, we make sure our products do what they say they will. In fact, they're the same green cleaners our owner uses in her home!
A green clean leaves your Owings Mills home looking and smelling great. It also gives you tremendous peace of mind knowing that your surfaces won't harbor any toxins.
Comprehensive House Cleaning in Owings Mills, Maryland
Have you tried other home cleaning services only to be disappointed by the results? We urge you to allow TCS to change your mind about how amazing a maid service can be.
Unlike our competitors, we have very high expectations when it comes to cleaning homes. Our goal is to use the highest quality products to ensure your surfaces don't just look clean — they are actually sanitized.
To achieve our objectives, we follow a consistent cleaning regimen that enables us to comprehensively clean your home without missing any details. Are our methods meticulous? Absolutely! It's the best way we know to give you a shining, bright, clean home.
Try TCS for yourself today. Fill out our contact form online, so we can get in touch about cleaning your house in or around the Owings Mills, Maryland, area.
Get More Information