Have you begun to swap out many of your traditional, conventional products for eco-friendlier versions? You may still be worried you can't really get a deep clean with environmentally sound solutions. We're here to tell you that you don't have to compromise eco-friendliness to get a deep clean. Green cleaners are available, and they work wonderfully!
At Thai Cleaning Service, we only use green cleaners. That means zero harsh chemicals or toxins leave residue on your home's surfaces.
[maxbutton name="Get a Free Estimate"]
What Makes a Cleaning Product Green?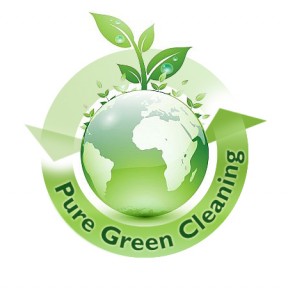 Plenty of products may say they offer green cleaning solutions, but not all of them live up to the hype. That's why each item the Thai Cleaning Service team uses has been rigorously tested in our executives' own homes.
Every cleaner we use in your home has been tested and re-tested by us. Not only are they green seal certified, but they work as well as — or better than — what you'll find on the shelves of local retailers, big box stores and grocery stores. Plus, they're biodegradable, so they won't stick around. Kind of like our team of professional cleaners, they'll get the job done and be on their way!
If you're serious about becoming greener in every aspect of your life, call Thai Cleaning Services. We'll make sure you maintain your mission to be a better steward of the earth, even when tackling everyday dirt and dust.
Yes, We Use Green Cleaners on All Surfaces!
When we say that we use green cleaning products, we're serious. In fact, we only use green cleaners that aren't made with petroleum-based ingredients or potentially poisonous items like formaldehyde.
From scouring countertops to scrubbing toilets, our team members only use green cleaning solutions. This allows you to feel comfortable knowing everything we touch isn't just clean, but it's also safe for you, your family members, your guests and even your pets!
Can Green Cleaners Change a Home's Environment?
Imagine the chemicals and toxins non-green cleaning products release every time you use them. Not only do those particles build up on countertops, in sinks and on floors, but they also get into the air.
Many people are highly sensitive to airborne allergens and find it uncomfortable to be in a house with poor air quality. Why make the atmosphere even more difficult to bear by introducing unsafe chemicals into the air? Plus, if you have a septic system, toxins can kill beneficial bacteria.
Clients often tell us that after having Thai Cleaning Service begin weekly visits, they notice a distinct difference in the way their home smells and feels thanks to the green cleaning products and techniques we trust. Learn about green cleaning from our team when you contact us for a free estimate and no obligation initial consultation! We love sharing our advice and knowledge as the Baltimore area's supplier of premium green cleaning services.
It's time to go green and keep your home clean. Contact Thai Cleaning Service to set up a time to talk about your cleaning needs!
[maxbutton id="1″ text="Contact Us Today"]