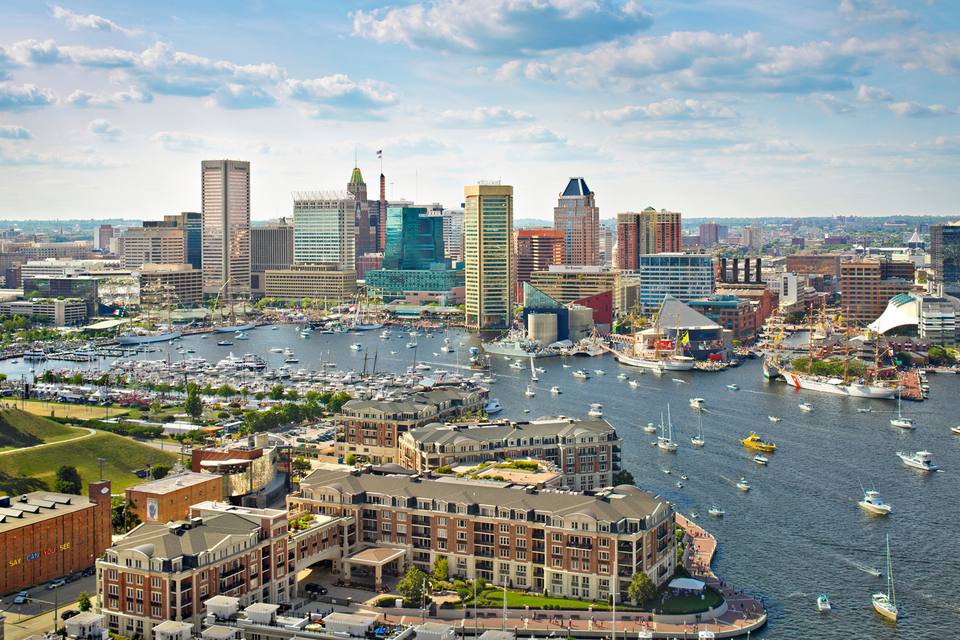 Between work and family and a million and one tasks pulling you in different directions, it may be difficult to find time to get your house as clean as you want it. The busier your life, the more you deserve to come home to a house that's spic and span. Thai Cleaning Service is here to ensure Maryland residents have homes that look, smell and feel clean. This lets you truly enjoy time in your home without even looking at dust spray or a broom.
For a house cleaners right here in Maryland, choose local. Our small, family-run residential cleaning company is a trusted name no matter which Maryland community you call home. Plus, at TCS, we offer a few distinct differences that set us apart from other Maryland cleaning companies.
[maxbutton name="Get a Free Estimate"]
Moms Who Clean the House
Opening up your house to a stranger can be nerve-wracking, even when it's a professional maid. With Thai Cleaning Service, you'll get the same team member every time, allowing you to get to know the person who cleans your home and establish trust. We do this by only hiring moms who live right here in Maryland.
Our "Moms Cleaning Service" program means each of our mom team members cleans only one house a day. This way, she devotes as much time as she needs to giving your home the care it deserves. You won't have to worry about her running off to another job because you're her sole customer for that day. It's as close to having your own maid as you can get without actually hiring one. We're the only Maryland-based cleaning service that offers this unique advantage.
As a member of the Maryland community, your cleaner devotes herself to making your home look and smell great. After all, as your neighbor, she knows how important it is to treat your home with respect. Once she gets to know your unique preferences, she'll start anticipating your needs before you even have to ask.
Providing a Greener Kind of Clean
A deep and thorough clean doesn't have to involve harsh chemical cleaners. Thai Cleaning Service is committed to a green cleaning experience for all the homes we serve throughout Maryland. Our green cleaning products provide a deep, thorough clean without those harsh, abrasive smells — that means better indoor air quality for your whole family. Plus, no unwanted ingredients that could harm your health. After all, your home is supposed to be a place of rest and peace. By going green, we ensure it's also the healthiest place possible.
More TCS Advantages for MD Residents
Our small, family-owned company is proud to provide optimal cleaning services to the communities we serve throughout Maryland. We are Maryland residents ourselves — we live and work here just like you. That's why we want to ensure our friends and neighbors can come back after a busy day to a clean home.
Our team is dedicated to providing you with benefits you won't find at a big, impersonal cleaning company, such as:
No Contract, No Commitment, No Problem: Larger commercial cleaning businesses often require you to sign a piece of paper, committing yourself to their service even if they turn out to be subpar. We want you to feel free to try us out without the pressure of a house cleaning contract. We're confident you'll choose our cleaning services without having to sign a piece of paper.
Added Security: Before our team member ever enters a home, we thoroughly screen them, checking all their records, work history and references. This provides peace of mind for you and us. Also, we are licensed, bonded and insured, so your home, belongings and our employees are all protected.
Personalized Service: As your cleaner gets into a routine, they'll be able to address the specific needs of your home. However, even when unexpected tasks come up that are out of the ordinary, we've got you covered. We can help no matter what added surprise pops up, including deep cleaning sessions to get your home ready for any holiday guests.
Contact Maryland's Own Thai Cleaning Service
If you're ready to get started, we invite you to contact Thai Cleaning Services today to discuss your individual house cleaning needs. Our friendly and professional cleaning services are available in many communities throughout Maryland, including:
We also serve other nearby towns and municipalities. If you're not sure if your home is within one of our service areas, just ask us. Our friendly staff is always available to answer your questions and arrange a free estimate. You may be surprised at how economical our personalized cleaning services can be. Once you give us a try, we're confident that TCS will be the only Maryland cleaning service you'll want.
[maxbutton id="1″ text="Contact Us Today"]