Perry Hall Maid Service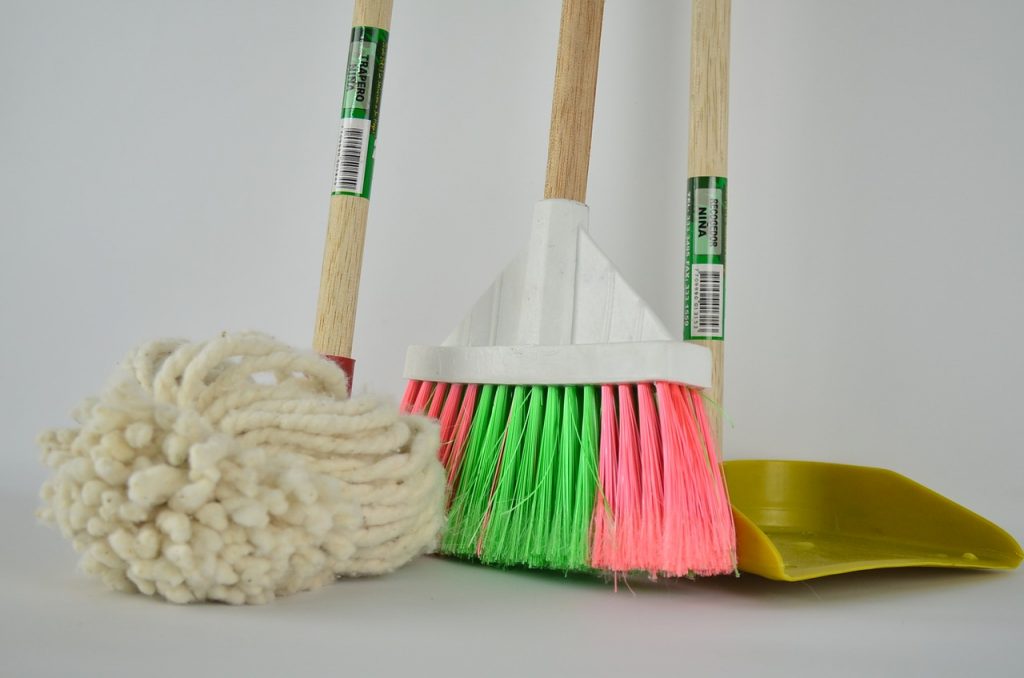 What could be better than coming home after a long, hard day to a house that smells sweet and looks spotless? At Thai Cleaning Service (TCS), we turn that dream into a reality for our Perry Hall house cleaning customers.
Because we are locally owned and family run, we want to provide the best possible house cleaning services to the local Perry Hall community. TCS has developed a distinctive process to ensure you always get amazing, affordable maid service options for your home. Contact us today to get a free estimate by filling out our online form or calling us anytime.
We look forward to helping you make every day a little brighter and cleaner.
[maxbutton name="Get a Free Estimate"]
House Cleaning Focused Solely on Your Home
At TCS, we have a golden rule: When we're cleaning your home, we should be focused only on your home. To achieve that goal, we carefully hire moms who are looking for part-time work. Then, we only schedule them to clean a single house per day.
This gives you a customized maid service that our competitors simply cannot match. Your cleaner won't be worried about getting to her next job because she is only assigned to your house. It's one of the reasons that we're known as the best Perry Hall house cleaning service.
Over time, your personal cleaner will get to know what you like and what you don't. She'll determine the most efficient process for cleaning your house without cutting corners. Plus, she'll always treat your home with the loving care you expect and deserve.
Why pay for house cleaning services that consider you a number or try to fit cleaning your house into a limited time slot? Our professional, background-checked team wants to give you the personal touch. Get in touch right now for more information and availability.
House Cleaning Services We Provide for Your Perry Hall Home
Whether you need a maid service weekly, bi-weekly or once a month, TCS has got homes throughout Perry Hall covered. We don't require contracts or commitments, so you can even hire us to provide one-time maid service before moving into your home or when you're moving out. Some of the chores you can take off your plate when you hire us to perform house cleaning services include:
Sanitizing surfaces, door knobs and drawer pulls — extremely helpful during flu season
Vacuuming, sweeping and mopping floors
Dusting
Cleaning your kitchen including countertop and appliances
Loading dirty dishes into your dishwasher
Cleaning and sanitizing your bathroom, including floors and shower tiles
Washing linens
De-cluttering and organizing bedrooms, living areas, desks and table-tops
And so much more
Looking for a deeper home cleaning? We can help you get ready right before your holiday guests come to town or just in time for spring cleaning. Extra jobs are no problem. Our maid services are available to help Perry Hall residents with surprise cleaning tasks whenever they pop up.
Greening Your Home With Non-Toxic Cleaners
The Environmental Protection Agency (EPA) has noted that indoor air quality can be up to five times worse than the air outside. Why? There are a variety of reasons, but one of them is the chemicals we regularly use to clean our homes.
TCS takes this issue very seriously. Many of our customers have family members with allergies, asthma and other respiratory concerns. They can't afford to have an unhealthy environment. Other customers have young children and worry about exposing them to toxins.
If you've ever worried about the cleaning products used in your home, we can give you peace of mind. We only use green products that have been certified as environmentally friendly. At the same time, we've tested each item to ensure it meets our standards as a cleaner and sanitizer.
Why risk releasing chemicals into your home atmosphere? Trust TCS to care for your home the way our owner and employees care for their houses.
Give Your Home a Deep Clean
Do you worry that your current house cleaning service in Perry Hall, MD, is only skimming the surface of what's possible? You could be right.
Many of our competitors just wipe down areas rather than really clean them. That's simply not good enough to thoroughly remove germs, dirt and bacteria.
Our rule of thumb is to clean your house relentlessly! Have tile floors? We'll use toothbrushes to get them tidy. No job is considered unimportant. We take our business seriously, and you'll see the amazing, bright, clean results!
Try TCS today and give your home a deep, dependable clean. Call us for a free estimate.