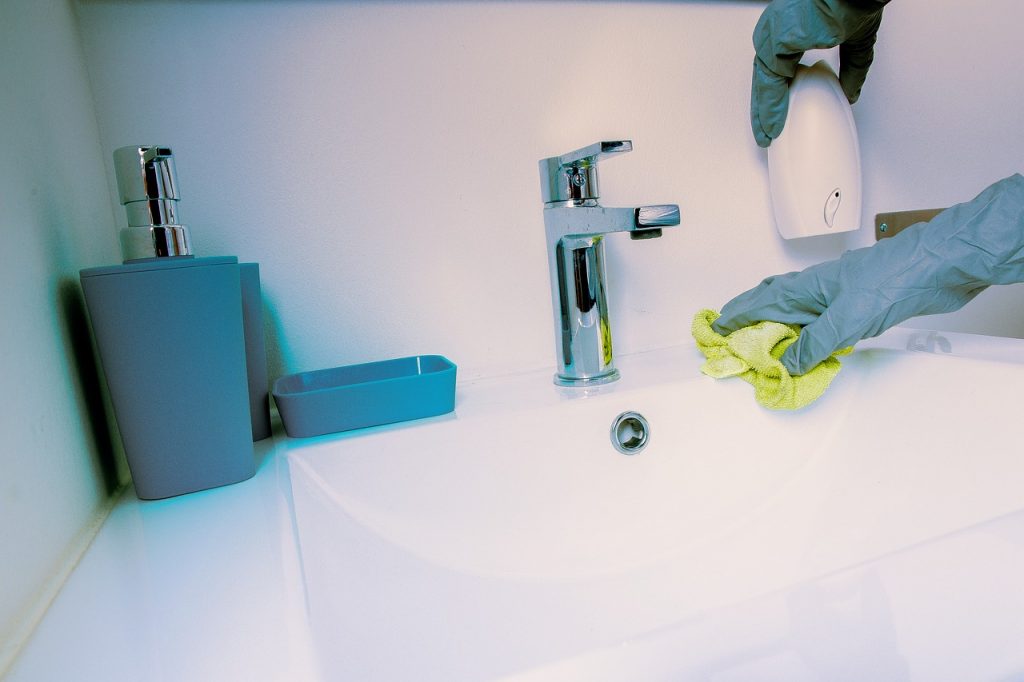 Thai Cleaning Service (TCS) has been providing professional cleaning services to residents of Baltimore and the surrounding communities, including the vibrant community of Towson, for over 15 years. If you're tired of coming home from a long day of work only to spend your precious free time scrubbing floors, vacuuming and de-cluttering your home, then it's time to give TCS a call. As a locally owned maid service, we understand the needs of the Towson community better than anyone.
Most of our business comes through the referrals of our satisfied, happy customers who realized:
There was no free time left after cleaning to relax or enjoy family activities
Family relationships were starting to suffer
Their busy family schedule made it almost impossible to carve out time for chores
They didn't have time for deep monthly cleanings
They wanted free time to work on personal projects
They don't enjoy cleaning and can't keep up
They were spending too much money on take out, convenience foods and restaurants because dirty dishes and clutter had the upper hand
Sound familiar?  It's okay, we understand.  We're here to support you with premium residential cleaning services.  Let's work together and get your home clean and keep it that way, on a schedule that works for you.
[maxbutton name="Get a Free Estimate"]
A House Cleaning Service That Works for You
Our maid service in Towson can:
Sanitize door knobs and drawer pulls
Dust, vacuum and mop floors
Clean your kitchen, including the inside and outside of your microwave, appliance exteriors and range hoods, using scratch-free Scotch-Brite Dobie® pads
Load dirty dishes and run the dishwasher
Clean and sanitize bathrooms, including floors, walls and mirrors— bye, bye, toothpaste splatters!
Wash sheets and towels
De-clutter and organize desks and tabletops
Monthly or bi-monthly tasks can be put on a rotating schedule, which will cut down on the need for "big" cleanings, including:
Dust and wash cabinet fronts and other woodwork
Deep clean your oven and refrigerator
Dust and clean ceiling light fixtures
Wash windows
Your health and safety are important to us!  We only use "green" certified cleaning products and inspect and clean our equipment after every job.  We guarantee our service because we want you to be happy.
We schedule our house cleaning services weekly, bi-weekly and monthly for our Towson residents. We can also do one-time cleanings before moving in or after moving out of your house.  Just tell us what you need.
Part of Your Community
 We hire employees from Towson to save them time and money in commuting to the homes they clean.  It also makes it easier for us to help you prepare for last minute visits or special occasions.
Most of our workers are local moms who want to fit in some work after dropping their kids off at school. We only assign them one home per day, creating an amazing win-win situation for them and you. They have time to get some work in, run errands and pick their kids up from school. And you can be sure all their energy is focused on getting your home as clean as you want it since they won't be cleaning multiple homes per day. As your working relationship develops, they will begin to understand your individual cleaning preferences and anticipate your home's needs.
Our employees are professional, reliable, thorough and honest — and though we couldn't agree more — these words of praise come from the lips of our customers, not ours! You can be sure each worker is thoroughly vetted as we check their references and perform a background check before they ever step foot in your home.
We are a locally-owned, family-run business based in Baltimore.  Our customers are also our neighbors, friends and community members, and we continually strive to earn and keep their confidence and trust.
To learn more about us and our service, read our customer's reviews on Angie's List®.  There are more than 100 with A+ ratings in four categories.  You can also watch our customer testimonial videos where you'll see that our employees earn high marks for friendliness, honesty and smiling while they work.
Call Us Today for Your Free Estimate
 Are you ready to have a clean home and time for the things that matter most to you? It takes only a few minutes to set up an appointment with us for a home visit. It's the best way for us tounderstand your needs and concerns, and develop a cleaning estimate that's right for you. Let us show you how we can help.
Take your first steps toward a fresh start. There's no cost or obligation, so why not give us call or email us today?
[maxbutton id="1″ text="Contact Us Today"]