You lead a busy life and deserve to come home to a house that looks beautiful, smells lovely and is truly clean. Sound like a dream? It isn't. Thai Cleaning Service of Baltimore, MD makes it possible for you to enjoy every moment at home without touching a vacuum or dusting your wall hangings. If you're looking for cleaning services in Maryland, you've finally found the perfect solution.
[maxbutton name="Get a Free Estimate"]
Looking for a Greener Kind of Clean? That's Our Specialty.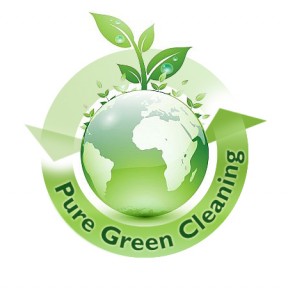 What makes Thai Cleaning Service vastly different than other Baltimore house cleaning companies? First and foremost, we only use green cleaning products.
Our executive team has tested every one of our cleaning supplies to ensure it meets our rigorous standards. After all, if we wouldn't use it for our own homes, we don't want to use it for yours. Conventional, traditional cleansers and cleaning products don't make the cut. We only look for solutions that contain no harsh chemicals or toxins. Not only will you smell the difference, but you and your family will enjoy a better indoor air quality, as well.
Best of all, you'll still have a spotless house. Our environmentally friendly cleaners may not contain unwanted ingredients, but they're still amazingly tough on dirt, grime, dust and more.
You treasure your home. Make sure it's the healthiest place possible for you to recharge and entertain. Go green and stay clean with a little help from your friends at Thai Cleaning Service!
Who Works for Us? Moms Who Love to Clean.
When you become a client of our Baltimore maid services and house cleaning, the team member will visit your home every time. This means you'll always know who's coming into your residence to clean. You'll also be able to get to know them and establish trust.
How can we make this commitment to consistency and safety? We only hire moms who love to help their Maryland neighbors keep their houses looking and smelling amazing.
Every mom cleans only one house per day, allowing her to spend as much time as she needs to give you the Baltimore-based cleaning services other businesses cannot offer. She won't have to run to another job because you'll be her sole customer for the entire morning or afternoon. It's as close to getting a personal maid as possible!
And the advantages don't end there. Because she'll get to know your house very well, she'll eventually be able to anticipate what you'll need each visit. Remember: We treat your home with respect, just like we treat ours.
House Cleaning Services Available to Baltimore Residents
We have a variety of cleaning services available, whether it's weekly, bi-weekly or once a month. Your house cleaner takes the time to get to know your individual preferences so your home is always as clean as you wish it to be. From your bedrooms to your kitchen, bathroom and living areas, we offer the following residential cleaning services to homes throughout Baltimore and the surrounding communities:
Wiping down surfaces and dusting furniture
Sanitizing door knobs and drawer pulls — an especially helpful task during flu season
Sweeping and mopping floors
Cleaning kitchen counters and appliances
Loading your dishwasher
Washing linens
Cleaning bathrooms, including toilets, showers and floors
Organizing and de-cluttering
And other occasional tasks like washing windows
Need a Deep Clean? Call Our Baltimore House Cleaning to Rescue Your Home.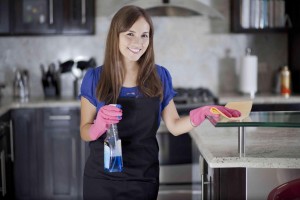 Has it been a long time since you've conducted a deep cleaning on your Baltimore area house? Did you recently purchase a home and want to make sure it's spotless before moving in? Thai Cleaning Service can help you make your home shine!
In addition to our regular weekly customer home cleaning visits, we offer specialty deep cleaning appointments as needed. Contact us when you require assistance giving your house the "spring cleaning" treatment, no matter the season! In fact, many homeowners love to contact our cleaning services in Maryland before the holidays to ensure their homes are showroom ready for their family members and friends.
Thought You Couldn't Afford Personal Baltimore Cleaning Services? Think Again.
If you've always thought that getting a cleaning service to come to your house would be out of your price range, we invite you to call us for a free estimate.
Many homeowners are surprised at how economical it can be to have Baltimore-based maid service personnel visit their home on a regular basis. Imagine all the time you'll save when you don't have to spend evenings and weekends scrubbing toilets, washing floors or keeping up with all those "little things" that just seem to add up.
Our mission is for clients to reclaim their free time economically and with the health benefits that come from living in a clean house. That's why we're proud that Thai Cleaning Service is an affordable residential cleaning service available to homes throughout the Baltimore area.
Contact Thai Cleaning Services now to discuss your cleaning and maid service needs. We offer cleaning services to plenty of locations served in and around Baltimore. We can't wait to introduce you to the only Maryland cleaning service you'll ever need!
[maxbutton id="1″ text="Contact Us Today"]